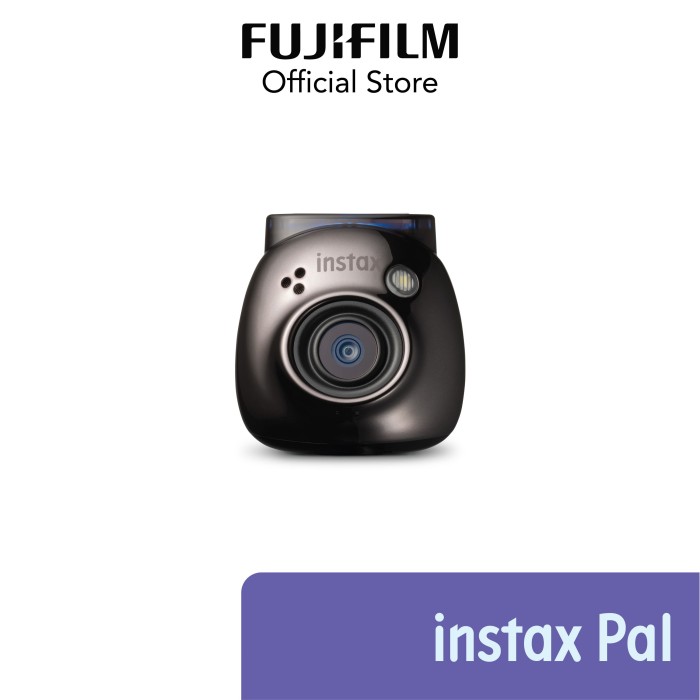 Fujifilm Instax Pal Camera - Gem Black
1.099.000
Tersedia: 5 pcs
Deskripsi Produk
Making small moments feel big
The one and only INSTAX Pal – a super small digital camera eager to capture small, spontaneous moments. And with a built-in wide-angle lens, you get more of what you love. More landscape. More friends. More fun.
Although this camera is pocket friendly, with a choice of five exciting colours, the INSTAX Pal won't be spending much time tucked away.
Instead, record your personalised pre-shutter sounds and get to grips with the multi-use detachable ring – for a better view, an easier hold and the ultimate self-timer stand. When you're ready for the big reveal, transfer your shots to the INSTAX Pal smartphone app using Bluetooth to create INSTAX animations, play with filters and finally print off via an INSTAX Link printer.
Or print directly from camera to an INSTAX Link printer for a super, spine-tingling surprise.
Key Features
Pocket-sized
Wide-angle lens
INSTAX Pal holds up to 50 photos at a time
Connects wirelessly to smartphones via Bluetooth
Super interactive app
Personalized pre-shutter sounds
Available in Gem Black, Milky White, Powder Pink, Pistachio Green and Lavender Blue
Shoot in mini, SQUARE or WIDE formats
Interval and remote shooting capabilities
Print directly to INSTAX Link printers